About me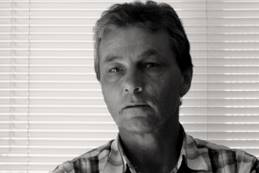 My name is Keld Kofoed Hansen. I live on the Danish island of Bornholm. To me, Bornholm is always a sunrise, a glitter of green and golden wonder in a vast edifice of stone and space (said by Ansel Adams about Yosemite).
I have been working with photographs since my early youth. My inspiration was, and still is, the amazing works by great masters like Henri Cartier-Bresson, Helmut Newton and, not the least, Ansel Adams.

I try to capture state of minds and subjective moods in my photographic work.

Feel free to see examples of my works, click on "Portfolios" at the bottom menu.
About my images
The photographs you see on these pages, are results of numerous things. First of all my way of seeing things. Next of my camera settings. We all see differently. With a little training we can learn to see much more than we do otherwise.
You can't exaggerate the importance of camera settings. There are many parameters to consider. If you choose to set all settings on "auto", you hand them over to be randomly chosen by your camera. You lose your influence.
Furthermore, a photograph is a result of the settings of time, aperture, ISO and white balance you choose. Thus the result will be one of innumerous combinations, chosen by the photographer.
I try to capture unique moments on my images. The lighting is everything for me. Of course, my images reflect the way I see. When I see some subject to photograph, I try to set my camera in a way that will capture what I see. I never use "auto" setting on anything, except my auto focus some times. I like to be in control with the exposure.
Contrast is also an important element in my images. I feel that a slightly increased contrast oftentimes adds the dynamics, which will enhance a certain mood. Likewise, I don't like too many non-important details in an image, and these will be naturally subdued with an increased contrast.
I believe that you have to visit a certain place several times in order to have the ultimate photographs. It has been expressed better by photographer, Ken Duncan: "Subjects are like women - you need to visit them many times because they have many moods and each time you visit, you discover a new one!"
I oftentimes walk along the coast, and I oftentimes am on the same beaches. I like the way the sky colours and lights the sand, the stones and the water. It is always a change in the sky, or some mist or fog, that make me go to the same places again and again.
There are programmes, which have been made from scratch with a lot of help from innumerous photographers. The workflow in such programmes is very logical and much like what took place in an old fashioned darkroom. An example of such a programme is Lightroom from Adobe. Particularly black and white work with RAW-files as a basis, is quite wonderful in this programme.
Black and white images have a great meaning to me. Surely because I grew up in a black and white world. I made black and white prints from black and white negatives. Television, film and the news were in black and white. My heroes were black and white. Even my dog is in black and white.
My images are of course marked by the world I grew up in. What I really mean is that colour records an image, but black and white captures the feelings beneath the surface.
Comments will be happily received on the following e-mail address:

Or on my Guest Book